News and Curiosity
Sixtus Italia looks towards Bulgaria together with Ljubo Ganev. Interview with the volleyball champion of the nineties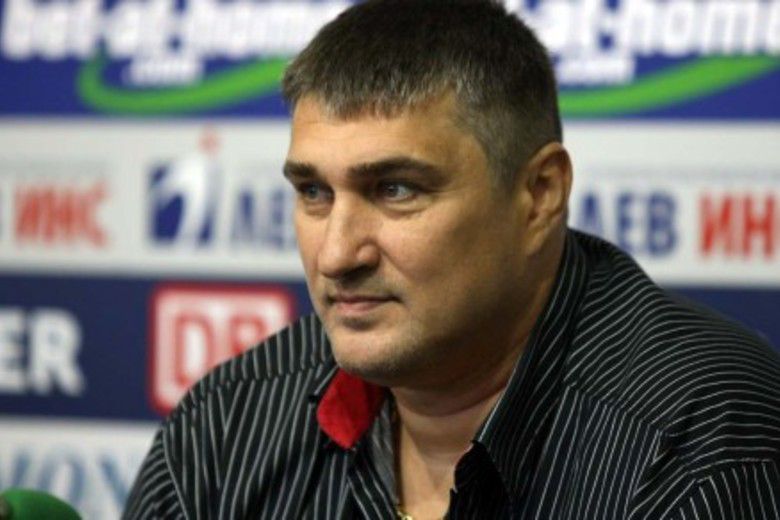 Who does not remember Ljubomir 'Ljubo' Ganev, the unstoppable Bulgarian outside hitter and record man in our A1 volleyball during the golden age. The Wolf (as he was nicknamed) who in the nineties became a true legend of volleyball: he was able to hit balls that made 'holes' on the court and in front of him the blocks looked as if they were made of cardboard. An absolute sports champion and a character even outside the arena, made up of pure talent, competition, generosity, irony. Qualities that Ljubo Ganev continues to possess and that today are no longer seen at the net (in 1999 he decided to retire) but are in his many activities, clearly linked to sports: after leaving volleyball, he began to distribute sports brands such as Asics, Onitzuka Tiger, Eastpack, Mikasa, Vans, Superga and others. Brands with which he "dresses" 28 national federations and 700 clubs in various sports such as football, volleyball, athletics, boxing, wrestling, gymnastics, basketball and tennis. A volcano of ideas and activities who in 2017 also become the ambassador of Sixtus Italia in Bulgaria and in the Eastern countries: after all, the many years spent on our parquet floors have created a very strong link between the Bulgarian champion and Italy which still resists today and indeed continues.
The interview with Ljubomir Ljubo Ganev
Why did you choose to come and play in Italy? In the 90s, Italy was the strongest league in the world, I was one of the best Bulgarian volleyball players. Cuneo decided to buy me from CSKA Sofia, paying 600 thousand dollars, and to bring me to play in Italy. I wanted to come to Italy to see if I was really a good player and not just a champion in Bulgaria where the championship was less demanding. I played the first year in Agrigento, then Spoleto and from there three years in Cuneo, one in Schio, a season in Greece at Aris Thessaloniki where I won the championship, and then back to Italy: at first in Fano and in 1999 in Naples where I ended my career. You left your mark on the Italian championship… In Italy I have made so many records that still remain unbeaten, such as for example, the highest number of points made in a match: 75 winning balls in a match that lasted 4 sets, not even 5! Italy is a bit like your adopted country with which you have a strong connection. Today I represent more than thirty Italian companies in the world of both sports and natural gas, which is my second activity. Not only in Bulgaria but also in the Balkan Peninsula, Romania, Greece, Serbia, Macedonia, Turkey and the neighbouring countries. Italy has a place in my heart because I lived there almost 10 years and now I come back almost every month. A link with Italy which has strengthened thanks to the collaboration with Sixtus Italia. How come you made this choice and how did you get to know the products? When I began selling Asics products, I met many federations and many clubs and I saw that the Bulgarian federation also used Sixtus products. Then, when I had the time and the opportunity to contact the teams directly, they pointed out to me that these were high quality products, only that in Bulgaria there was no one who imported them and when they managed to order them, they had to wait 2 months to receive the goods. So I said to myself: 'Let's see if it is possible to create something a little more professional'. So I started calling various sports clubs and federations, to announce my idea of being interested in importing these products. Everyone welcomed this news because these are quality products. I started making proposals to also have a professional market like the one in Italy. After all, it is since I played in the Italian league that I have always dreamed of doing business based on your model but in Bulgaria, where I personally know the presidents of the clubs and where in many cases we are linked by a friendly relationship. In my country, it is certainly easier for me to create relationships and trust but at the basis of everything there must be the quality of the product because otherwise you cannot work at high levels. We have the product now... It is up to me to make sure that it is effectively distributed throughout the country. How has the world of physiotherapy changed since you played in Italy? Is there more awareness? When I played in Italy, we volleyball players were considered almost pros, I say 'almost' because the contract was not a professional one but in reality, we only did that: I played volleyball. Sixtus products were already very well-known, for example sticking plasters, tapes and massage creams were used, while in Bulgaria this did not happen. In recent years, sport has become increasingly professional in my country too: preparation is performed in a certain way, for example, by alternating a period of training with a rest period, high-quality treatments are being used together with innovative products, even in Bulgaria now a lot of money is paid to play sports: the sports movement in Bulgaria is growing year by year. Our athletes also have the right to use high-quality products which also allow them to recover faster from any injury. Was equipment for physical instrumental therapy used when you were a volleyball player? Yes, we were already starting to use something, some physiotherapy machines like lasers or ultrasounds, but I have no personal experience of them because I think I'm one of the few athletes who finished his volleyball career without a serious injury, apart from twisting my ankle which made me stay off the court at most for one or two days. Ambassador of Sixtus Italia in Bulgaria, how do you see this market? As I mentioned, I have already made contact with many clubs, now we are organising a press conference for the launch of the brand on the Bulgarian market, with all the clubs and federations to whom we can already supply all the products you distribute in Italy. I want to focus on sports medicine, because the market requires it and because I personally know the people, which helps the sales process. I'm getting to know all the articles, I'm trying to understand where one product is used rather than another to then train the sector workers directly. I want to become a market leader, as I understand its potential and together with Sixtus we have all the means to do it. As I said, I distribute the other sports brands in all the neighbouring countries and I am convinced that there is also a strong margin of growth from these as there are not many professional competitors. How is the sports movement in Bulgaria doing? Sport is one of the things where people have really started investing. Football, volleyball, wrestling, weightlifting and athletics are the disciplines where we are growing and to have better results we deserve to have top products. The sports movement is on the rise and continues to grow from year to year. Before the 90s, it was state policy which governed sports, now it is a common practice and is very much felt.