Food for athletes
Nutrition and sports: what to eat before training in the gym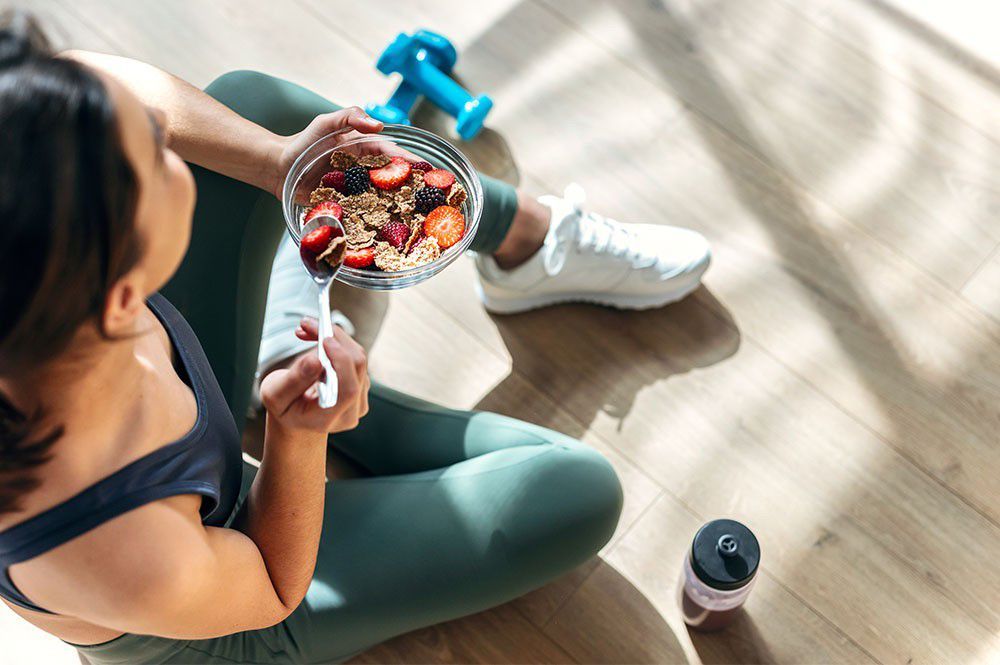 1

Nutrition and sports

2

Goals

3

Better nutrition
Understanding the link between nutrition and sports
A good workout not only has determination and motivation behind it; the right food at the right time also plays a key role. Finding the right balance of nutrients before training in the gym is essential to improve your strength and endurance.
The relationship between nutrition and sports is comparable to an engine and fuel.
Food provides the energy needed to perform activities and the nutrients to build and repair muscles.
The more exercise done, the faster the energy provided by nutrients is burned, which is why eating after a workout can also help restore lost energy. Improper nutrition causes bloating, lethargy, or even dizziness during physical activity (especially if insufficient nutrients are consumed).
In addition, improper nutrition can hinder recovery after a workout.
The importance of eating before a workout
The meal before a workout is probably the most important meal before an intensive exercise session.
It provides the body with the fuel it needs to achieve peak performance. More than satisfying hunger, the food enriches the body with a reserve of protein and carbohydrates that fuel endurance and prevent muscle damage.
An inadequately fueled body could draw energy reserves from muscle tissue, which should be avoided at all costs.
In addition, a meal before a workout regulates blood sugars, preventing the weakening of the physique. Pre-workout nutrition can be the secret weapon for optimizing workout sessions.
How proper nutrition supports workout goals
Nutrient intakes are critical to fuel the body's energy levels, support muscle growth and recovery, and improve athletic performance.
Among them are:
protein: these are the so-called "building blocks" of muscle.
Adequate protein consumption can promote muscle recovery and growth. Protein supplements are the ideal allies of athletes;
carbohydrates: these are the real fuel for physical activities.
Carbohydrates replenish glycogen, an important energy reserve during workouts. Some carbohydrate supplements can lend a hand in replenishing this nutrient;
fats: although often viewed negatively, healthy fats are essential for energy and hormone production;
vitamins and minerals: these micronutrients support various physiological functions, including metabolism, bone health, and immune function.
What to eat before a workout in the gym
As mentioned above, nutrition and increased athletic performance go hand in hand: a good meal before a workout is an excellent start because it provides the energy the muscles need.